Cleaning Services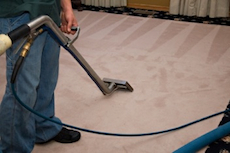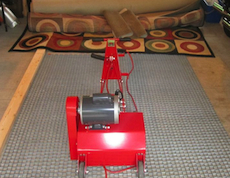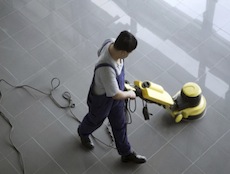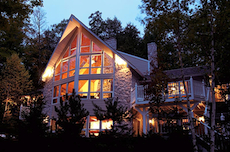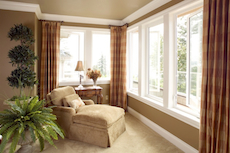 CARPETS and AREA RUGS
Free Pickup and Delivery: Our service to YOU as our "valued clients" includes NO CHARGE pick up and delivery of your AREA RUGS if you can't drop them off at our location.
Deep Dusting before Cleaning: We guarantee a thorough cleaning by "Dusting" the backs of the RUGS before cleaning to remove the heavy soils others leave behind!!! YOUR RUGS ARE NOT CLEAN IF THEY HAVEN'T BEEN DUSTED BEFORE WASHING THEM.
Let us carefully clean your valuable "ORIENTAL" AREA RUGS, or any RUGS that you love, the "RIGHT" way, and SHOW you the deep embedded SOILS that others are leaving behind!
Your RUGS are very precious to you, oriental or otherwise, they all tell a story, so why not have them cleaned like the "PROFESSIONALS" do in the RUG CLEANING plants in Toronto!!! Our cleaning process is superior to the competition by removing the soils that will wear out your BEAUTIFUL AREA RUG prematurely.
Most to be remembered is that we remove the ABRASIVE sediments that wear out your valuable RUGS making them thread bare before their time, as well as get rid of the harmful ALLERGENS that many people are sensitive to.
3M SCOTCH GUARD is available, upon request, for CARPET, AREA RUG and UPHOLSTERY cleaning.
We are a FULLY INSURED company with hundreds of happy repeat customers. Our services are affordable and reliable.

Please call for free estimates! Certified by IICRC.
COMMERCIAL AND RESIDENTIAL
We do office/commercial floor care and cleaning daily, weekly or monthly, and all facets of JANITORIAL services. We also clean all Hard surfaces such as Tile and Grout with our High Temp "STEAM" System, bringing back that GROUT to its original condition by removing all the dirt and grease that darkens the grout lines on your floors.
Total floor care includes the following:
sweeping, washing, deep scrubbing
stripping of old wax
application of new base coats and waxing
We currently clean large grocery stores including Hellyer's of Lions Head for the past four years and Sauble Beach Valumart. Our aim is to provide you with a floor that reflects your business well! Let us restore that LUSTRE!
WINDOWS
Window panes: Let us help you with the additional spring and fall clean-up! Low-rise commercial and residential windows up to three floors are our specialty. We thoroughly wash and squeegee your windows inside and out leaving them sparkling new!
Screens/Sills: Window sills are wiped down and washed. ALL screens are cleaned for our clients at NO EXTRA CHARGE by removing the dirt and dust that clouds your window view.
UPHOLSTERY
Deep Steam Cleaning: Freshen up your living room and rec room sofas, chairs, and heavy fabric drapery for the new season! We use a deep steam cleaning method to draw up deep dirt, smoke and oils that accumulate over time, breaking down the fabric of your upholstery.
We can also apply a 3M SCOTCH GUARD to ensure a long lasting resistance.